All work and no play?
No thanks! Life is all about finding your purpose & passion while having fun along the way. Okay, I admit, there are days when I just want to stay in bed and shut out the world, but I am human & mental health days are allowed! In fact, they are encouraged!
At the end of the day, it is so important to do work that you enjoy and that it is fulfilling to you. I can honestly say I love being an entrepreneur. My real estate and coaching businesses allow me to inspire, empower, and truly make a difference in people's lives. It took me a while to find my purpose and passion, but that is what makes life so interesting. It's truly a journey of self-discovery and being true to yourself!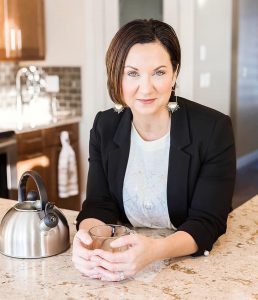 I do not have a boss. I do not work 9-5. I do not have a benefit package, and I do not get paid holidays. There are times where I work 12-14 hour days and there are times I work 3-hour days. But I can honestly say that it is 100% my choice. One of my biggest pet peeves is when I hear other REALTORS® say "Call me any time. I work 24 hours a day."
Say what? 
That is absolutely insanity! You are setting yourself up for failure and burnout. I am one of the top REALTORS® in Saskatoon, and I did not get there by answering calls at 12 am and working all hours of the day. I got there by setting boundaries and communicating with my clients about each of our expectations. By prioritizing tasks, delegating to team members, and having excellent time-management nd  negotiations skills. By earning my clients' respect and being known as their authentic trusted advisor. By prequalifying my clients and making sure all their ducks are in a row can eliminate a lot of wasted time that neither of us will get back!
Now, don't get me wrong, if one of my clients has a real estate emergency or if we are in the middle of negotiations and deadlines are a factor, then I most definitely stay up past my bedtime to get that deal done for them. My clients hire me to do a job and I make sure it gets done, and gets done exceptionally well!
So as you see, all work and no play just isn't the way I live. Finding that work/life harmony is the key to longevity (and less botox!). I am truly blessed to be able to spend my days having fun with so many fabulous people who started out as strangers, became clients, and then became my friends. Thank you for including me on your journey!